Hey lash friends! This week, we have4 life-changing cleansing techniques to get your client's lashes so clean they'll be sparkling✨ (okay, maybe not exactly sparkling… but you know what we mean 🤣).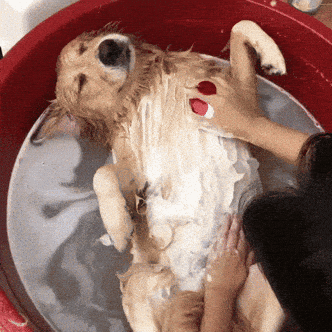 Starting every lash appointment with squeaky clean lashes is a MUST, but you may be wondering:What's a lash bath?How should I be cleaning my client's natural lashes?What cleaning techniques are efficient and effective? 🤔
We're here to tell you not to worry, because we gotchu! 😉
A lash bath 🛁 is essentially bath time for your client's lashes. It's when you're giving the clients' lashes a deep cleanse to get ALL the dirt, debris, makeup, oil, and any other gunk off the lashes and lash line in preparation for the lash application. Knowing all 4 cleansing techniques will make you a lash bath pro so that whenever your clients come in with dirty lashes, you'll know exactly what to do, and what to use!
Here are the 4 eyelash extension cleansing techniques! Learn them, try them, and find the one that's best for you!
Use a cleansing brush to deep clean the client's lash line, especially the base of the lashes. The densely packed bristles are what make deep cleansing brushes unique, and makes it easy to cleanse off even the most stubborn eye makeup. In a gentle side-to-side circular motion, clean your client's lash line and the skin close to it. To cleanse the lash extensions, swipe downwards to brush and swipe out any dirt, oils, and debris. 
Pros
✔️Densely packed bristles to easily remove makeup debris
✔️Can be disinfected & reused on the same client
Cons
❌Some find it too dense & stiff for cleansing
This is a very popular eyelash cleansing technique because the applicator tip has the perfect size to clean both the entire lash line, as well as the small crevices of the client's eye. The most common way that these are used is to gently scrub the natural lashes or lash extensions in between two lip gloss applicators. 
Pros
✔️Disposable
✔️Easy to use & gets into small crevices
Cons
❌Creates a lot of waste
Technique number 3:Microswab
For targeted lash cleaning, a microswab will be your best friend. The tiny tip makes it the best technique to spot clean lashes or the lash line. When your client comes into the appointment with eyeliner and/or mascara, you can use this cleaning technique to remove the remaining bits and pieces of makeup.
Pros
✔️Perfect for targeted cleaning, especially super small sections!
✔️Disposable
Cons
❌Too small to clean the entire lash line
Technique number 4:
Lash Cleansing Brush
Just like the deep cleansing brush, use thissofter cleansing brush to deep clean the client's lash line, especially the base of the lashes. The softer brush head makes it easier to clean in-between the lashes, and is very comfortable for the client! In a side-to-side swiping motion, clean your client's lash line. To cleanse the lash extensions, swipe downwards to brush out any dirt, oils, and debris. We love gifting or upselling these brushes along with a lash cleanser to clients so that they can keep their lash extensions squeaky clean. 
Pros
✔️Soft brush head
✔️Cleans between lashes
✔️Client can use it to clean their own lashes at home
Cons
❌More expensive than disposables
Ready to give the cleansing techniques a go? We recommend using theprolong lash cleanser along with each of these cleansing techniques for the best results! It's a gentle lash cleanser that removes makeup, residue, and oil buildup - it can do it all! 
Alright nerds, thanks for geeking out with us! Don't forget to check back next week for another value-packed blog!
Until then make sure you're following us on:
Lash Nerd Community Facebook Group
and subscribe to our email listso you don't miss out on any of the nerdy stuff we're doing here.
UA 💛💙