Hey lash nerds - it's time to geek out with us about hybrid lash sets! 🤓
We're going to be talking about: what it is, why it's ALL the rage, how it's done, who it's for, and products that'll be a life saviour when you're creating these sets!
Let's face it, sometimes (actually, more like many, many times) new clients come in and they're asking for the
"Natural, but not tooooo natural. Wispy, but not too wispy" look. #iykyk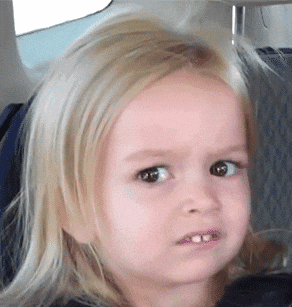 Sooooo what are hybrid lash extensions
It's a mixture of BOTH classic and volume lashing techniques, and so in the set, you'll see classic lashes AND volume fans. It's commonly referred to as 50% classic and 50% volume, but in reality, it can be customized to 👏your 👏 client 👏!
What this means is that you can put on your creative hat and work your magic! The ratio of classic:volume can be tweaked a bit too!
They like it au naturale?
Add more classic lash extensions than volume fans for a more natural look.
They like some drama?
Add more volume fans, and/or choose denser fans to create a darker, more dramatic look.
They like it more fun?
Add some spikes to create that rockin' textured look.
Why is it all the rage these days?
It's because hybrid lashes are the perfect medium between classic and volume lashes. The wispy look that can be achieved is also soooo popular these days. Literally everyone wants this style of lashes because the textured strip lash look is just droool-worthy 🤤! #whocanrelate
How is it done?
So you might ask: "Do I place classic lashes first OR volume fans?" 🧐
The answer is… It's really up to you! Whatever is easiest for you is the right way. BUT if you do notice that the client's natural lash line isn't very uniform in density (ex. there's gaps or sparser sections), then adding volume fans to even out the lash line FIRST may be helpful.
How is texture/wisps achieved?
Generally, having a mix of classic extensions with volume extensions already creates some texture. Adding spikes to the lash set can create an even more textured look that your clients will be ob-friggin-sessed with! Choose classic lashes that are 2-3mm longer than the rest of the extensions for the spikes, and sprinkle them on like magic dust ✨. Mapping your spikes in the lash map is super helpful in guiding yourself exactly where to put them to make those eyes POP 👀.
💡TIP: Symmetry + Uniformity
What makes a lash set go from wow to woooooow 🤩 is when the lash set is uniform throughout. What we mean is having an even distribution so that one section doesn't look more full or dark than other sections. Your set should also be symmetrical on both eyes in order to get that bomb 💣 af lash set. Don't forget about uniformity and symmetry with your spikes too 😉. Want to know how to make this step easy peasy? Our lash mirror will be your BFF when it comes to this because the wide mirror allows you to see the entire eye to check for density distribution & symmetry.
Hybrid eyelash extensions are perfect for clients who:
✔just cannot decide between classic or volume
✔obsessed with the textured look
✔want the "in-between" look between classic and volume
✔love a "lighter volume" look and are blessed with lots and lots of natural lashes
✔like a natural look, BUT have a sparse lash line and/OR have significant gaps to their lash line
Products We Recommend:
💙 Adhesive: Invisible Ink/Retention
They're amazing for both classic AND volume application
💛 Lashes: 0.07 lash trays + 0.12 lash trays
💙 Tweezers: Sharp Shooter
Soooo sharp you'll be obsessed with them for both classic and volume techniques
Did you say you want more?
Make sure you're following us on:
Instagram: www.instagram.com/untamed.artistry
Pinterest: https://pin.it/7jgBMyD
Facebook: https://www.facebook.com/groups/untamedlashcommunity/
TikTok: https://vm.tiktok.com/ZMd2eg2aP/
Youtube: https://www.youtube.com/c/UntamedArtistry/featured
and subscribe to our email list so you don't miss out on any of the nerdy stuff we're doing here.
Thanks for geeking out with us! Don't forget to check back next week because we've got a lot more comin' for ya. -UA 💛💙