As lash artists, we do a little bit of everything. Okay, who are we kidding 🤦🏾‍♀️?? We do a LOT of everything 😂 ! We're the lash artist, photographer, photo editor, marketing manager, social media manager, bookkeeper, customer service rep, and the list goes on (and on)!
(We bet you're nodding your head right now as you're reading this 😉)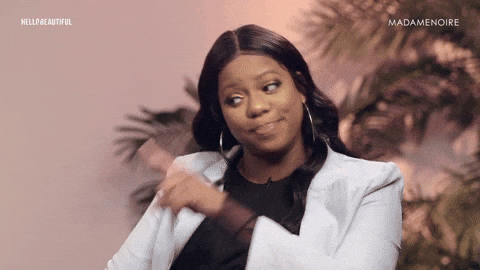 This week, we're sharing the top apps that you NEED as a lash artist to make our work so much easier.
As a busy entrepreneur, or even as a lash artist working in the salon, we are responsible for a lot of very different duties! All these duties can make us feel overwhelmed 😔 and even lead to burn out. Lash artist have busy schedules, and so it's hard to get everything we want done in the little time that we have. Thankfully, technology is here to make our lives, and jobs way easier, more efficient, and even better! Tech and apps can help us boost productivity, and get 👏 things 👏done 👏.
Used by many, many small business owners as their marketing bff, this app is a top FAVE for content creation. This app is perfect for those who don't have experience with graphic design, and has a desktop version too. Canva allows you to select from a huge library of fonts, images, graphics, and pre-designed templates that make content creation easy AND quick for us busy lash techs! You can also use Canva to create logos, flyers, posters, add watermarks, and the list goes on!
It's important to have a cohesive feed on our Instagram page. It looks more pleasing to the eye, and appears more professional too! This app is perfect to preview the look of the Instagram feed, plan out your lash related posts, reels, IGTV's, IG stories and even see analytics. Always forgetting to post? This app can even help you automatically post on Instagram. Another helpful bonus? Preview can also assist with finding and using hashtags with their hashtag tools.
This is one of lash artists' most highly raved about photo-retouching apps. It allows you to easily retouch photos to enhance the look of your client's skin, teeth, clear out blemishes, and more! Want to achieve flawless looking airbrushed photos? This is the key! It can make your lash photos whether it be full face or up-close pictures go from wow to WOW 🤤.
Okay, you probably already heard that Instagram will now focus a lot more on video content. If you didn't, well this a little reminder for you 😉! Reels, IGTV, and all the video content are going to be of high importance… so you bet you'll need to get onto some video content to please the algorithm. Inshot is an amazing all-in-one video editing app that allows you to create and edit videos using clips, photos, and music. Reels? Stop motions? Behind the scenes? You can do it all on the app!
💡Here's a little tip from us:
Many useful apps have a free version with limited functions. Test it out prior to purchasing the full version to see if you would even like it. In fact, some apps offer so much in their free version, it could even be enough for what you need! Upgrade when you're ready to invest.
Thanks for geeking out with us 🤓! Don't forget to check back next week for another hot topic!
Until then make sure you're following us on:
Lash Nerd Community Facebook Group
& sign up for our e-news letter
so you don't miss out on any of the nerdy stuff we're doing here. -UA 💛💙